蒲源教授 硕士生导师及专业硕士导师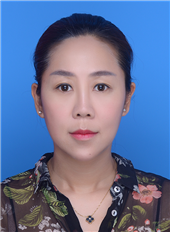 中国化工学会40届国际学术交流工作委员会委员、 中国材料研究学会青年工作委员会理事
招生专业:
化学工程与技术、环境科学与工程
研究方向:
化工过程强化,有机无机复合材料

2018.1-至今,中国,北京化工大学化学工程学院教授,
2015.1–2017.12,中国,北京化工大学化学工程学院副教授,
2010.1–2014.10,中国,北京化工大学化学工程学院讲师,
2010.8–2010.9,澳大利亚,新南威尔士大学化工学院,访问学者,
2006.9-2010.6 中国,北京化工大学化学工程与技术专业,博士,
2009.4–2010.3,美国,加州大学洛杉矶分校化学与生物分子工程系,访问学生,
2003.9-2006.6 中国燕山大学材料物理与化学,工学硕士,
1998.9-2002.6 中国燕山大学精细化工,工学学士。


国家自然科学基金:亚临界水制备纳微结构药物颗粒的基础研究 国家重点研发计划:第三代半导体核心配套材料,课题二:新型第三代半导体器件封装胶材料及制备技术,课题负责人

1)Nanonization of ciprofloxacin using subcritical water-ethanol mixture as the solvent: solubility and precipitation parameters, Powder Technology, 2017,321:197-203
2)Solubility of Bicalutamide, Megestrol Acetate, Prednisolone, Beclomethasone Dipropionate, and Clarithromycin in Subcritical Water at Different Temperatures from 383.15 to 443.15 K[J]. Journal of Chemical & Engineering Data, 2017, 62(3): 1139-1145.
3)Synthesis of transparent oil dispersion of monodispersed calcium carbonate nanoparticles with high concentration [J]. AIChE Journal, 2017,63:3363-3369.
4)A green route to beclometasone dipropionate nanoparticles via solvent anti-solvent precipitation by using subcritical water as the solvent[J]. Powder Technology, 2017,308:200-205
5)Ultrafine Clarithromycin Nanoparticles via Anti-Solvent Precipitation in Subcritical Water: Effect of Operating Parameters[J]. Powder Technology, 2017, 305:125-131.
6)Green synthesis of highly dispersed ytterbium and thulium co-doped sodium yttrium fluoride microphosphors for in situ light upconversion from near-infrared to blue in animals, Journal of Colloid and Interface Science, 2018, 511, 243-250.
7)荧光纳米材料及其生物成像应用[J]. 中国材料进展, 2017(2): 11-15. .(封面文章)
8)Transferrin-coated magnetic upconversion nanoparticles for efficient photodynamic therapy with near-infrared irradiation and luminescence bioimaging, Nanoscale,2017,9:11214–11221 DOI: 10.1039/c7nr03019c.
9)Scalable preparation of Gd2O3:Yb3+/Er3+ upconversion nanophosphors in a high-gravity rotating packed bed reactor for transparent upconversion luminescent films, Ind. Eng. Chem. Res., 2017, 56, 7977-7983.
10)Synthesis of flower-shaped V2O5:Fe3+ microarchitectures in a high-gravity rotating packed bed with enhanced electrochemical performance for lithium ion batteries, Chemical Engineering & Processing: Process Intensification, 2017, 120, 201-206.
11)Efficient treatment of actual pharmaceutical wastewater by wet oxidation process in subcritical water apparatus, The Canadian Journal of Chemical Engineering, 2017, 95
12)Silver/graphene nanocomposites as catalysts for the reduction of p‐nitrophenol to p‐aminophenol: Materials preparation and reaction kinetics studies[J]. The Canadian Journal of Chemical Engineering, 2017, 95, 1297-1304.
13)Facile Preparation of Controllable-Aspect-Ratio Hydroxyapatite Nanorods with High-Gravity Technology for Bone Tissue Engineering[J]. Industrial & Engineering Chemistry Research, 2017, 56(11): 2976-2983
14)Green preparation of uniform prednisolone nanoparticles using subcritical water[J]. Chemical Engineering Journal, 2015, 263:20-26.
15)Facile and scalable preparation of fluorescent carbon dots for multifunctional applications, Engineering, 2017, 3, 402-408.
16)Sulfurized graphene as efficient metal-free catalysts for reduction of 4-nitrophenol to 4-aminophenol, Ind. Eng. Chem. Res., 2017, doi: 10.1021/acs.iecr.7b03217.
17)Phase- and size-controllable synthesis with efficient photocatalytic activity of ZnS nanoparticles[J]. Journal of Materials Science, 2017, 52(10):5626-5633.
18)超临界CO2气溶胶溶剂萃取法制备尤特奇S100纳米颗粒[J]. 北京化工大学学报(自然科学版), 2015, 42(1): 39-44.

1、 蒲源、林立峰、王丹、何相磊,一种比卡鲁胺透明水相纳米分散体的制备方法,CN201610539244.6
2、 蒲源、何相磊、王丹、文晓飞、林立峰,一种克拉霉素透明水相纳米分散体制备方法,CN201610539250.1
3、 王丹,何相磊,蒲源,一种红光硫化银量子点的水相制备方法,CN201610844739.X
4、 王丹,蒲源、陈建峰,一种生物质氮掺杂荧光炭点的制备方法,CN201610696284.1